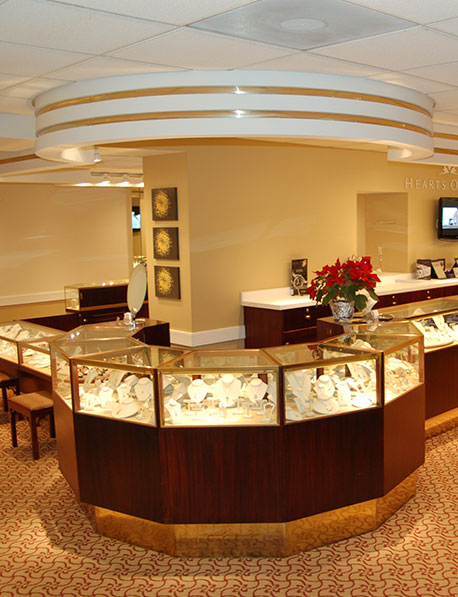 YOU SHINE BRIGHTER THAN EVER. YOUR DIAMOND CAN, TOO.
Time teaches great lessons; they aren't all easy, but they help to create the strong, unique person you are today.
In celebration of the time that has passed since you said "I do" – all those memories and milestones – perhaps you're ready to trade up your diamond to one that's a bit larger, and even more dazzling. One that reflects where you are, not where you've been. W.R. Chance Diamond Jewelers will give you the full purchase price of your original diamond when you trade up to a larger stone. We also guarantee to buy back diamond stud earrings purchased from W.R. Chance for the amount paid in trade for an upgrade in size or quality that is equivalent to double the original purchase. Diamonds must be returned in original condition purchased and have any grading reports that were provided at/or around the time of original purchase.
*WR Chance has the right to refuse buy back if any diamond has been damaged or if noted on sales receipt "ALL SALES FINAL."
*Trade up policy applies only to diamonds purchased from W.R. Chance Diamond Jewelers.
Stop by and speak with one of our experts for more information.