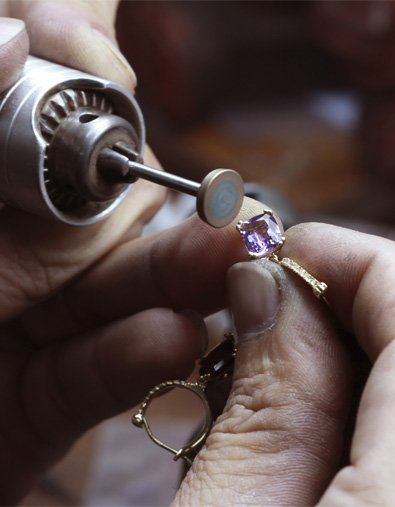 TURN YOUR DREAM INTO YOUR STYLE
The Chesapeake Bay and its tributaries have an ecosystem full of life and mystery. If you live or play in the Annapolis region, you know that the water here has a distinct look and feel unlike anywhere else in the world. It's at the very heart of our region's spirit and our lifestyles. The Bay takes on a special and unique meaning to each person who encounters and enjoys it.
The custom fashion jewelry we design at W.R. Chance Diamond Jewelers is a bit like the Bay. All of our custom creations feature beautiful gemstones and fine precious metals, just like the jewelry we display in our showcases. But custom jewelry goes a step beyond — through personal touches and one-of-a-kind designs it embodies all that is special and unique to the owner's style and spirit..
The artisans at W.R. Chance love a challenge. Whether you want to modify an existing piece or create an entirely new one, we can design a unique jewelry creation that is a perfect reflection of you for much less than you would expect. Or we can take one of our own specialty designs like our Blue Crab or Sailboat pendants and alter it to your own personal tastes.
Bring us your dreams and ideas. We'd love to shape them into reality.