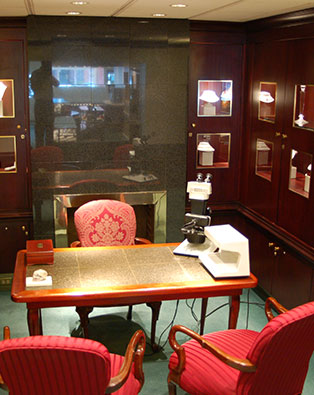 YOUR WEDDING. YOUR STYLE. YOUR RING.
Our showcases are full of beautiful engagement and wedding rings. But what if you want something a little different? Something a little more, well, you?
It's okay. That's actually something we like to hear at W.R. Chance Diamond Jewelers. That's because we love to create unique, custom jewelry for our customers. And here's something you'll like to hear. We can create it for approximately the same price as you'd purchase a comparable ready-made piece.
Make an appointment to sit down and talk with one of our experts. Be sure to bring with you any pictures that we can use as idea starters. You'll be part of the process every step of the way, from providing your input while selecting gemstones to designing the look and feel of the ring itself. Without a doubt, you'll be thrilled at what we can create together!
Bring us your dreams and ideas. We'd love to shape them into reality.