Do you need to speak with someone? 
Schedule an appointment to meet with a jewelry consultant!
WR Chance Diamond Jewelers
110 Main Street
Annapolis, MD. 21401
Mon-Wed: 10:00 am – 5:00 pm
Thurs & Fri: 10:00 am – 7:00 pm
Sat: 10:00 am – 6:00 pm
Sun: CLOSED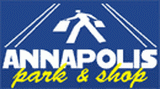 We are part of the Annapolis Park & Shop program. We offer FREE 2 hour parking in the Hillman and Gotts garages. See the map below for more details.